Gifts to the Foundation preserve the magnificent First United Methodist Church of Fort Worth building that is the spiritual home to thousands of people from all walks of life, ensuring that many more generations may continue to find inspiration, guidance, and comfort in our church. 
In addition to maintaining and improving the properties of the church, the Foundation directs funds to support programs dear to the hearts of donors: feeding the hungry and giving hope to the poor; choral and instrumental music ministries that send joyous melodies reverberating through the halls; children's ministries that instill and nurture lifelong faith; and youth ministries creatively designed to help young people connect with God and with each other. 
You are invited, if you wish, to designate your gift to the Foundation to one of these endowment funds: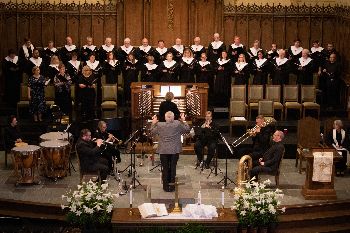 Through the ages, God's message of love and hope, grace and mercy, peace and joy has burst forth in jubilant song. First United Methodist Church of Fort Worth is renowned for its music ministries. From Children's and Junior Choirs that encourage the youngest musicians to the dynamic notes of the Choral Union and our nationally acclaimed Youth Choir, these ministries enable many to participate in worship while helping to provide an inspiring worship experience for countless others. Your donation to the Music Endowment will help ensure that the song never ends.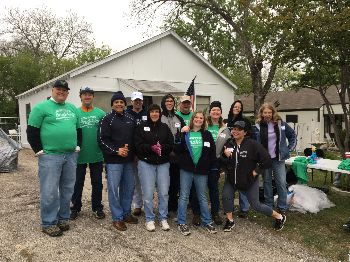 Every year, thousands of people are touched with the love of God through the countless mission and outreach efforts of First United Methodist Church of Fort Worth. Onsite, the First Street Methodist Mission ministers to people in need through the Food Bank, Clothing Bank, Career Closet, and Infant Formula Program. Additionally, members and staff serve through local projects and mission trips, both domestically and abroad. Your gift to the Mission Endowment can impact lives by sharing the love of Christ here at home in Fort Worth as well as across the globe.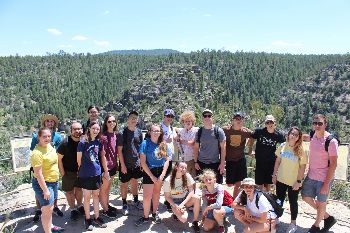 At First United Methodist Church of Fort Worth, we understand how critical the teen years can be. The energy and exuberance of youth are tempered with the yearning for self-discovery and purpose. Your gift to the Youth Endowment will provide effective youth ministries such as youth worship services, evening fellowships, retreats, camps, service projects, and mission trips. All are designed to prepare our young people to be leaders of tomorrow.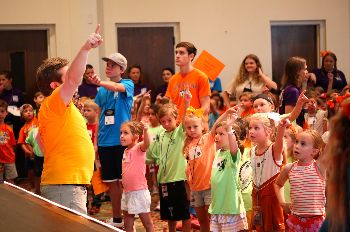 Jesus made it clear that a childlike faith is essential. At First United Methodist Church of Fort Worth, the children's ministries seek to ensure children of all ages are nurtured in their faith. The nursery, Quest Sunday School program, and Vacation Bible School impart timeless values and lifelong devotion to the youngest members of the family of God. By contributing to the Children's Endowment, you can build a heritage and a hope for the next generation, and every generation to follow. 

 
If you feel led to support any of the above ministries through a designated gift to the Foundation, please visit our How to Give page.