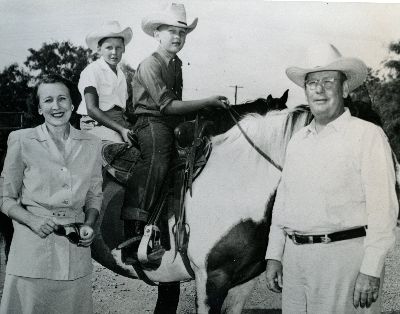 The enduring legacy of Helen W. Watt, longtime member of First Methodist Church of Fort Worth is something the Foundation continues to celebrate. Mrs. Watt, who died in 1997, solicited many of the original gifts that formed the First Methodist Church of Fort Worth Foundation. She was the first female officer and director of the Foundation, which continues to steadily grow its assets to support the long-term operation and maintenance of the church's facilities and ministries. 
In 2006, the Helen W. Watt Society was created to honor and recognize the generosity and vision of those who have chosen to leave a legacy to the First United Methodist Church of Fort Worth by making a planned gift through the Foundation. Membership in this honorary Society is simply a matter of advising the Foundation of the establishment of a legacy gift, a bequest in a will or living trust, or designation as beneficiary of a retirement plan or life insurance policy. Planned giving can also include a bequest in the form of gifts of cash, personal property, or other assets provided in your will or personal estate plan. 
Mrs. Watt believed in honoring vision through generosity – and for that we are prayerfully grateful. For more information about becoming a member of the Helen W. Watt Society and continuing this legacy of benefiting countless future generations, please call our office at 817-336-5698 or email us.